If there is one name that has been synonymous with theater in Limerick, it is John Finn.
John was a theater enthusiast, fully immersing himself on stage, behind the scenes, writing scripts, the list goes on.
As his daughter, Caitriona Finn, told the Limerick Post, "he was involved in every way he needed to be in every theater group in Limerick. He loved the theatre, it was his passion".
To mark the fifth anniversary of his passing, the Belltable Stage, often honored by John, will be the setting for a special evening at the theater to remember, entertain and raise funds on Friday 9th September.
Many of the Limerick bands and individual artists John performs with will commemorate Limerick's theatrical giant in 'On With The Show'.
Sign up for the Limerick Post weekly newsletter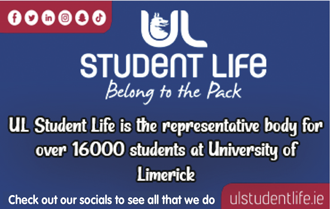 John's family have long been deeply involved in the Limerick Theatre, including his younger brother – acclaimed performer and writer Mike Finn – and daughter Caitriona, who is currently at the Belltable box office.
"He was a founding member of Limerick Panto and he played with all the amateur bands. He entered the Tops of the Town competition," Catriona said.
"It's fantastic to see how many people who knew him are getting involved with the show or coming to see it."
Among his notable roles with various legendary Limerick bands, John played Fagin in 'Oliver Twist', Scrooge and Chief Bromden in 'One Flew Over the Cuckoo's Nest'.
Also on the bill, a range of singers, including Jessica Bray, Nigel Dugdale, Sheenagh Murphy, Emma O'Driscoll, Eve Stafford and Mícheál Ó Dubhghaill, will bring a range of different styles and songs to the stage for Friday's performance.
James Corr, Noreen Cusack, Tim Cusack, Virgo Moon, Myles Breen and Mike Finn will be joined by the College Players and the Torch Players, the two bands John was a cast member with, as well as the Limerick Panto Society, which was John . synonymous for more than 30 years.
The mix of deeds will not only serve to remember John, but will help raise important donations for the Oesophageal Cancer Fund (OCF).
The OCF is Ireland's national esophageal cancer charity, all funds raised from the memorial event will be used to support the vital work they do. They offer personalized support to patients and contribute to the funding of national programs, research and innovative therapeutic initiatives.
"It's a small, independent charity, entirely dependent on contributions to continue," Caitriona said.